Since You Asked...
There are many things that might ...and have... been said about Charles Jason Shearer the international traveler, amateur tailor, traditional archer, pug enthusiast, graphic novelist, and crafter of illustrated prose. Herein are briefly presented some of the most immediately relevant facts which he is willing to mention and capable of proving.
Originally from the American State of Georgia, Charles has lived in the cities therein of Lawrenceville, Clarkston, Stone Mountain, Savannah, Atlanta, and Decatur, usually (but not always) in some kind of building. More interestingly, he has also lived in the Gyeongbuk Province of South Korea (대한민국 경상북도: 청송군 진보면 및 안동시 금곡동), where he earned his Korean name: the generic version "Chalseu" (찰스) and the custom-made traditional version "Yang Cheol-su" (양철수 / 陽哲秀). During his various travels alone, he has also explored Japan, Hong Kong, Australia, Germany, Belgium, the Netherlands, and Canada, but did not gain any aliases in those countries. He lived in Buffalo (Amherst), NY for some time, before relocating to Aurora, CO.
Charles writes, draws, and publishes his own projects from start to finish, running a one-man business and vending at events whenever possible. He tends to maintain a fairly old-fashioned original art production process of pencil and ink on paper, though most other necessary tasks are done digitally. He holds a Bachelor of Fine Arts Degree in Sequential Art from the Savannah College of Art and Design, summa cum laude, completed in 2006 June in Savannah, GA. Some of his work was printed in various weekly, quarterly, and annual publications by the university, from 2004 until 2006. After a mere decade or thereabouts of rarely allowing his work to venture beyond the various crates and suitcases in which he stored it, he began to launch an art career in earnest by coding this site by himself, which explains why it looks this way.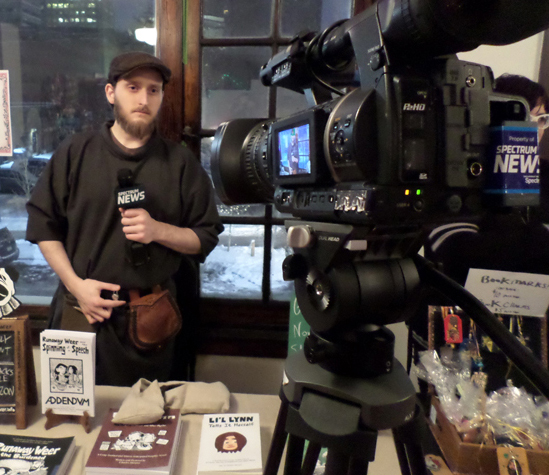 He has five years of English teaching experience in South Korea (2009 March through 2014 February). Near the end of this phase of his life, he earned Certification in Teaching English as a Foreign Language (TEFL) from International TEFL and TESOL Training (ITTT), a 120-hour course, issued in 2014 January 3. On lesser notes, he has a certificate from the Japanese Language Proficiency Test at level 3 (received in 2009 January 31 after a number of years of self-study but before most of his trips to Japan) and received the "Student Teacher Achievement Recognition (STAR)" award in 2002 May 19 for having the highest SAT score of his high school senior class (but chose to snub both the award ceremony and graduation, in protest of the school). He was also once declared "Employee of the Month" at his first job, but unfortunately, he has since lost whatever evidence which he once had of this achievement, so you may be forgiven for standing in doubt of it.
Should you wish, either as a freelance job or on a collaborative basis, for Charles to produce something for/with you which is appropriate to his extant work and reputation in comics, illustration, story-writing, or editing, please consult his freelance/collaboration page and know that he would be interested to receive any serious inquiry or offer. On a broader and more casual note, he also welcomes readers' impressions and questions about his work, and will be glad to personally reply as well as he is reasonably able and available to do so.